Bedrijven die gebruik maken van Online Planning hebben al kunnen besparen op loonkosten. Direct inzicht in loonkosten en een scherp budget tijdens een planning maken helpen hierbij.
Eén van onze klanten met +/- 20 werknemers:
"Vanwege 'tijdgebrek' heb ik de start steeds uitgesteld, pas 15 weken geleden ben ik er echt mee begonnen. Nu heb ik spijt dat ik niet eerder gestart ben met het werken met Online Planning, dit programma heeft mij op deze 15 weken al €3500,- opgeleverd!"
KOSTENGERICHT PLANNEN
Online Planning geeft tijdens het maken van een personeel planning direct inzicht in de loonkosten per week. De loonkosten vind u naast het door u bepaalde budget voor de betreffende week en geeft zo in één oogopslag een duidelijk beeld van de huidige situatie binnen u bedrijf.
Bezetting per uur
U zorgt voor een planning, wij zorgen dat u gaat besparen! Leg uw uur bezetting naast de omzetten die u maakt, hiermee ziet u snel of de inzetting van uw personeel op de juiste tijdstippen gebeurd.
Werkt u met het Unitouch kassasysteem, dan wordt uw omzet direct uitgelezen uit uw kassa. U ziet dan direct op welk tijdstip de omzet gemaakt wordt Stuur dus zelfs gedurende de huidige dag bij op uw bezetting!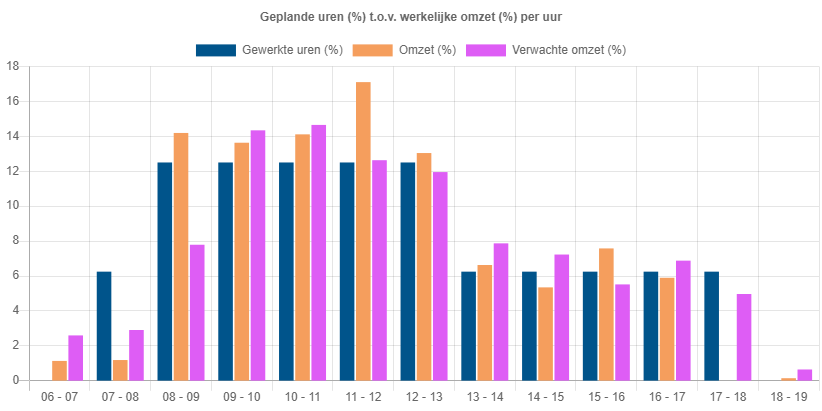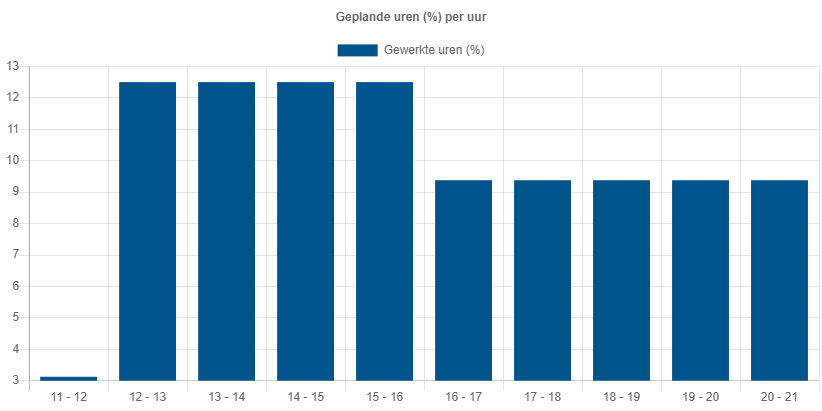 Budgetteren per afdeling of filiaal
Per afdeling of filiaal kunt u een begroting invullen voor uren en loonkosten. Als beide methoden van budgetteren ingevuld zijn, ziet u gelijk het Kost-Prijs-Uur (KPU) . (KPU = Loonkosten / Uren) Als alle afdelingen of filialen werken met een budget dan verschijnt automatisch een totaal budget voor het gehele bedrijf en wat de gevolgen zijn voor het gehele bedrijf.
KPU factor realtime zichtbaar
Als planners een personeel planning maken hebben zij zicht op de begrote en actuele Kost-Prijs-Uur (KPU) factor. Dit is inzichtelijk per per afdeling. Met inzicht op deze cijfers zal de planner sneller gemotiveerd zijn om loonkosten gericht een planning te maken. Het wordt een motivatie om het verschil in KPU en loonkosten groen te krijgen, dit betekent dat de afdeling of het filiaal opnieuw gaat besparen op loonkosten!